A normally closed two-stage diaphragm preset valve for use with electronic relay control. Stainless steel or brass pilot valves are available. Dimensionally interchangeable with the 650 Hydraulic Preset Valves.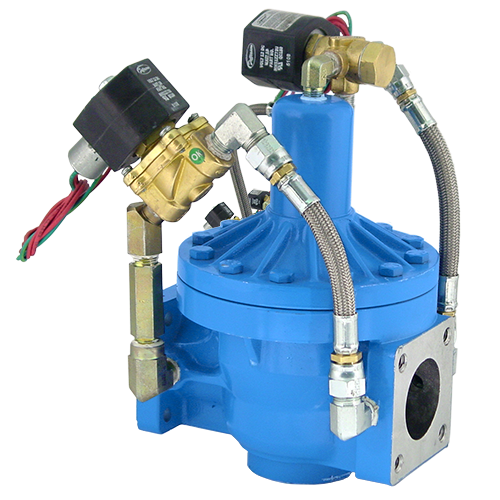 Size: 1-1/2", & 2"
Type: SP, SPA, SS & SSD
Pressure: 150 PSI (10.5 BAR)
Temperature: -40F to 160F (-40C to 71C)
Flow Capacity: Up to 200 GPM
Viscosity: 2800 SSU (580 cPs)
Body Material: Aluminum or Stainless Steel
Solenoid Material: Brass or Stainless Steel
Seals: FKM
Voltage: 12 or 24 VDC; 110 or 240 VAC
The TCS 682 reciprocating piston flow meter combines outstanding accuracy (0.1% of flow rate) with one of the widest turndown ratios in the industry...